Neptune
Rule the sea of audio
Isolate guitar solos, eliminate vocals, and create play-along tracks by using the isolation controls that are now included in both Capo and Capo touch.

The Pan Energy display helps you locate the position of the source among the mixed song. A guitar that's panned to the left-hand side of the mix will cause energy to appear there.

Not only can you solo a sound source, but you can mute it too! Create your own backing tracks to play or sing along with once you've learned your part.

Adjust the pan slider to sweep across the stereo field and locate the sound source you are trying to hear more clearly.

Use the width to create a narrow or wide field of the stereo image for you to isolate.

Choose the frequency range of the sound you are chasing, so that other instruments don't interfere with what you're trying to hear.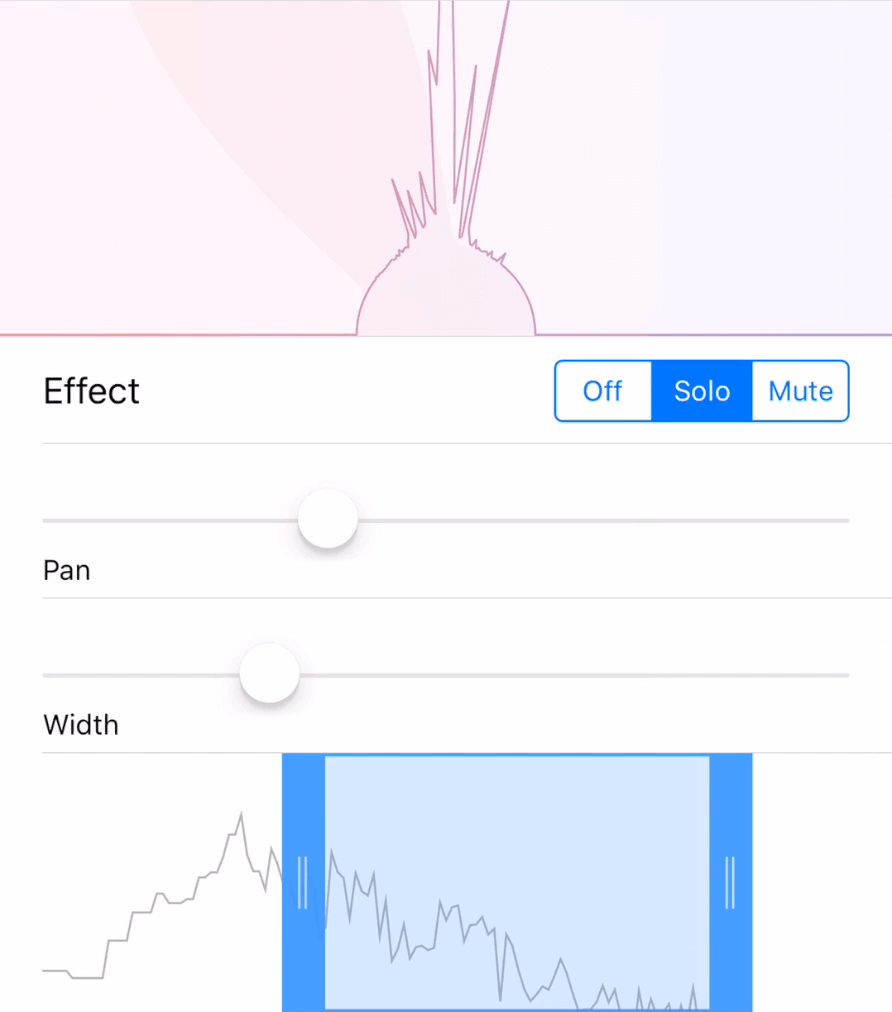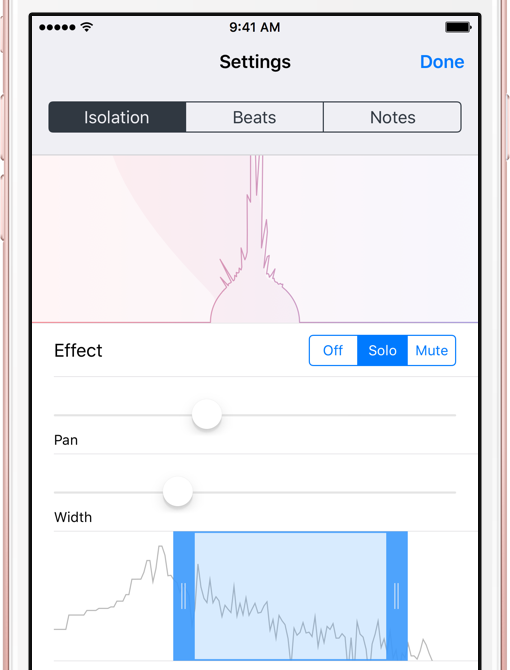 Capo and Capo touch now include isolation controls, powered by SuperMegaUltraGroovy's all-new audio isolation engine called Neptune. With just a few adjustments, vocals or instruments can be heard in isolation or muted in your music.
This opens up all kinds of new uses for Capo:
Dig deep into your favorite guitar, bass, and keyboard solos while eliminating the rest of the band
Or, try the opposite: eliminate the solo instrument so you can practice playing it with the band
Create karaoke-style backing tracks to sing over
When enabled, adjustments to the panning slider allow you to find the sound source that you're chasing. Tweaks to the width and frequency range help you zero in on the sound. Try it today on the Mac by downloading our free trial, or if you already own a copy of Capo 3 or Capo touch, just download the free update—this bit of magic is on the house!

Buy Capo with Neptune today