What the pros are saying
Accomplished, award-winning musicians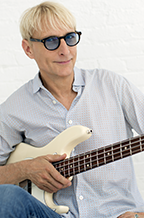 This isolation will be a great thing for anyone trying to pick out a part, to be able to really drag the frequency slider to the left and see what the bass is doing. This is as good as it gets to pick out parts. It's the next best thing to having the stems—so handy and helpful!
I am a devout Capo user for a couple of years now—it's the GREATEST of all, especially since it makes a library of your tunes you work on and is sonically great. It's my go-to music learning app!
Will Lee
Grammy Award-winning bassist for Late Show with David Letterman, Mariah Carey, George Benson, B.B. King, Ringo Starr, Gloria Estefan, James Brown, Bette Midler, Steely Dan, Ace Frehley, Frank Sinatra and more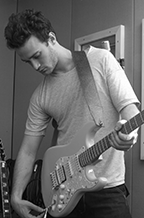 I love Capo! What a useful piece of software!  I find myself constantly referring to it for so many things, from transcribing my favorite solos to learning new arrangements. Didn't think I was missing it until I started using it.
The isolation is amazing! I love the pan feature the most. The fact that I can scope around the spatial position as well the frequency. It's very innovative that you can fade out all the other things.
Hanan Rubinstein
Guitarist for Alicia Keys, Pharrell, Rita Ora, Roy Ayers, Carole King, Ellie Goulding, and many more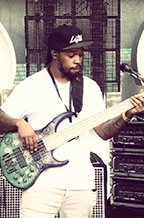 Capo's a lifesaver, it truly is! I always carry my iPad, and now I can use Capo there and on my computer. I love the initial auto chord detection and the Add Chord button to catch every detail of the performance. It takes all the guessing out of learning transition notes, intros, outros, etc. I check everything in Capo!
Now you can be particular about the frequencies you hear—it's awesome! You can zone in on the frequency you want, pull out frequencies that you didn't hear before—all the intricate parts—and fine tune it with the panning and width settings. I'll remove the parts I play with Wiz and play along as if I'm with the band but really it's just me and the recording.
Kenneth Wright
@NSFR, Bassist/Producer for Wiz Khalifa, Estelle, Jazmine Sullivan, John Legend, Pharrell and more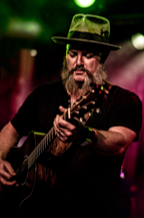 I always use the Capo app when the band needs to learn a cover in a different key. It's super cool!
John Driskell Hopkins
Multi-Instrumentalist, Solo Artist, and Founding Member of the Zac Brown Band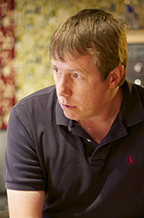 Capo! Incredible tool for a younger or seasoned musician in need of help to chart out or learn a chord progression for a song. Capo helps take out the guess work of chords and melodies.
Darrell Thorp
7x Grammy Winning Engineer (Beck, Radiohead, Switchfoot)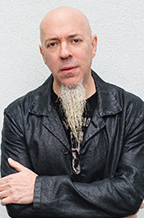 Capo makes me smile every time I use it. The smoothness of the sound as it changes pitch and time is amazing and the fact that it analyzes the chords it hears and displays them in tablature makes it a fantastic tool for any musician. It's also just plain fun!
Jordan Rudess
Keyboardist/Composer, Dream Theater and President, Wizdom Music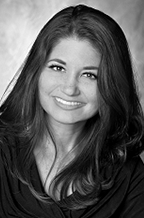 I purchased Capo touch for my iPhone 6 Plus and I love it! I am using this for my own composing and performance and also for my clients and students. This saves so much time in my sessions – the chords are quickly available so we can spend necessary time working on technique, writing and performance.
I wish I had this years ago but am so glad I have this now. I highly recommend Capo touch for all professional musicians and students – it will save so much time so you can focus on skills, artistry, and creativity.
Peggy Still Johnson
Vocal, Piano, Songwriting, and Artist Development Coach/Music Supervisor (John Mellencamp, T Bone Burnett, America's Got Talent, American Idol, Peggy Still School of Music founder)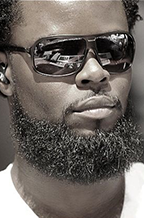 Capo is AMAZING!!! Very clutch. Especially when parts are kinda tough in the mix that I can't make out easily. With other apps you lose quality, this still sounds correct. Even when I'm tracking and need to get the BPM, it's quicker than in my DAW. It's so simple, user friendly… really impressed!
Omar Edwards
Keyboardist/Music Director for Jay-Z, Rihanna, Kanye West, Eminem and more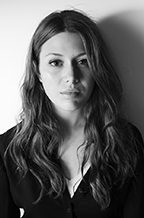 When I sat down and started using Capo for the first time, I was amazed at how big a punch this little app packs! It's intuitive, convenient, and high-quality. Even when adjusting the key and tempo of mp3's, the audio quality that is maintained is really refreshing. Plus, as a mandolin player, I find it endearing that there's a mandolin chord function. Way to keep it classy, Capo.
Rebecca Lovell
Lead Vocals, Electric Guitar, Acoustic Guitar, Mandolin, Piano for Larkin Poe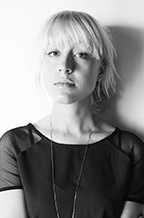 Wow! Capo is a handy tool to use when learning other people's material in a short amount of time. This summer we were on tour with Elvis Costello and Conor Oberst and were learning dozens of their songs simultaneously. Capo is really helpful for busy, traveling musicians like us who need to learn songs fast. The fact that you can use it on your iPhone and iPad makes it that much more convenient and useful.
Megan Lovell
Vocals, Lapsteel, Dobro for Larkin Poe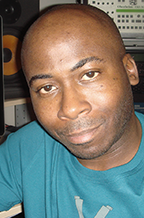 Capo's brilliant! Instantly useful! A lot of time I'm in the studio with artists working with just a stereo backing track. They're working fast, banging ideas down. Musicians get an idea and want to overdub on the spur of the moment. Now they don't have to stop to figure out the chords!
The beauty of Capo is how easy it is to use. Musicians can have a good understanding straight away of the song. Put the mp3 in and it's mapped out in tempo, key, and auditions the chords. Anything that cuts the time in these situations helps!
Neil Tucker
Engineer, Metropolis Studios (London), will.i.a.m, Rihanna, Damian Marley & Dr. Dre, Lady Gaga, Akon, Stargate, David Guetta, Leona Lewis, Whiz Khalifa and many more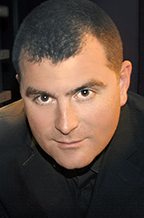 My god this is insane. What a brilliant app. I've not found a song it hasn't got the chords right. It also perfect for feeling out the right tempo of a song you've just written. Try taking it up a few bpm or 30 bpm. It may sound better!! Capo lets you know instantly.
Tommy D
Producer, songwriter, arranger, guitarist and keyboardist for Corinne Bailey Rae, Kanye West, Katy Tunstall, FUN, Spice Girls, Adele, Kylie Minogue and many more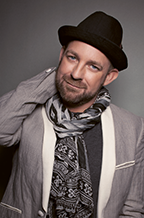 I have been wishing for this software for years. It's incredibly useful, whether I'm charting my own songs for the players who join me, or discovering exactly what is being played on a recording I love. So happy that the future has arrived!
Kristian Bush
Sugarland, Grammy Award-winning singer, songwriter and multi-instrumentalist
Capo is a fantastic way to analyze & learn music quickly; I love how clean the pitch algorithm is even at 1/4 speed. Capo is a great teaching & learning tool whether you're a rank beginner or a seasoned professional.
Vernon Reid
Guitarist, songwriter, composer, founder of Living Colour and collaborator with The Roots, Donald Byrd, Mick Jagger, Public Enemy, David Torn, Elliott Sharp and more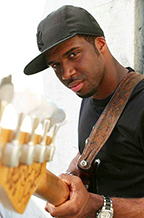 Capo fits perfectly for situations when there's a lot of music to chart and not a lot of time. You always try to write a chart in order to memorize the song form. If you can throw it into Capo, it gives you that basic chart form right away. Sometimes you find out last minute you're doing a song another way that night. You'll pretty much always have your iPhone and iPad with you so you'll have Capo and can work on learning it immediately.
Al Carty
Bassist and music director for Alicia Keys and bassist for Rob Thomas, Christina Aguilera, Queen Latifah, J. Cole and more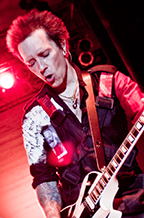 Quite simply the best and only app you need to learn how to play a song. The chord detection is accurate and being on the phone now with Capo touch is great, where I need it the most —on the fly in a rehearsal studio. Useful, easy to understand, and packed with features, Capo is the secret weapon for figuring out how a song is played.
Billy Morrison
Guitarist for Billy Idol and Royal Machines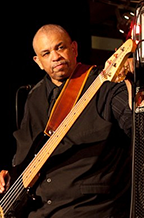 With this great app I was finally able to go back and learn some of my old solos. Well worth the price if you serious about digging into that solo or riff that you've always wanted to take a crack at.
Rodney "Skeet" Curtis
Bassist for Maceo Parker, former long-time bassist of P-Funk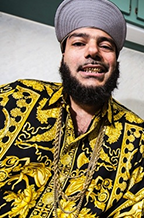 I LOVE capo, I've been using it quite a bit to slow down music and decipher what's happening in my favorite songs. It's so useful—a great tool for musicians. That's how I would pick up music when I was younger: I would slow down vinyl to figure out what they were doing. Now you can actually loop it and keep the original key of the song!
P-Thugg
Chromeo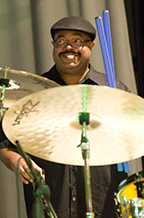 I'm telling you I'm in love with Capo, for the fact that I can't read music. Capo allows me to slow things down and to loop, and also with the pitch and speed quality it's incredible. And then the EQ, it's so good you can master from it.
Dennis Chambers
Drummer for Santana, George Duke, Mike Stern, CAB and more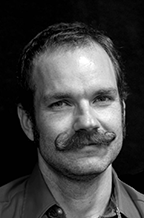 The iCloud sync is a real benefit! I want to do the work on my laptop with the big screen and keyboard, then have it exist on my iPhone so I can reference it in rehearsal. I'm going to use Capo a lot throughout my career as a music director. It gives me the tool to not only speak to guitarists, but speak to everybody on stage and say, "Here are the chords… and if you need to slow it down to half-time to learn it, there's your tool."
Brandon Bush
Grammy Award-winning keyboardist for Sugarland, Train and Kristian Bush band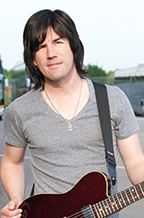 Capo is an invaluable learning tool. I use it to loop hard phrases, and slow them down with very few artifacts, making them easy to master!
Pete Thorn
Guitarist for Chris Cornell, Courtney Love, Melissa Etheridge, and solo instrumentalist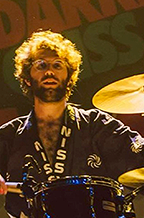 I use Capo to transcribe James Jamerson (pitch the whole song up and it's easier to hear the bass) and The Four Freshman harmonies. It has the best sounding slow down algorithm I've heard.
Jack Stratton
Keyboardist and Drummer, Vulfpeck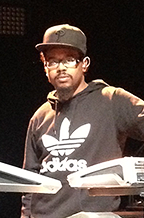 Looking for the fastest way to learn a song?! Capo! As a Music Director I look for ways to teach my bands and execute the music as fast as possible. And Capo just made it even easier. I'm suggesting this to all musicians as a tool!
Eugene "Man-Man" Roberts
Music Director, Arranger and Keyboardist for John Legend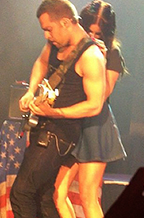 The chord detection is almost spot on, only missing a couple tensions in more complex fusion/jazz stuff but the basis is there. This will be a great app for musicians who are beginning or intermediate, and also good for jotting down arrangements.
Blake Stranathan
Guitarist, Lana Del Rey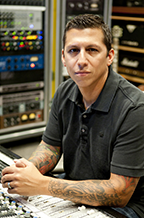 For many years all I did was try to learn jazz solos like Charlie Parker's, but there was always that struggle of it flying by. I see Capo as an awesome educational tool for learning riffs and solos—all the finer parts of a song. Capo was pretty easy to figure out, too. It's not one of those things you need a manual for; it all just seemed logical.
Mike Elizondo
Songwriter, Bassist, Keyboardist, Producer for Eminem, Dr. Dre, Jay-Z, Snoop Dogg, Nelly Furtado, Maroon 5, Pink, Tegan & Sara, Keith Urban, Kimbra, Gary Clark Jr., Avenged Sevenfold and many more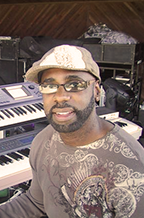 The best thing about Capo, if you're learning a song on the fly, you can load it up and Capo shows the chords. You can slow it down if it's something hard, it makes it so much easier when you're learning stuff quickly. You can sit on a plane and learn the chords! It's revolutionary! Mostly we do the [Earth Wind & Fire] stuff that everyone knows. Every now and then they'll pull something out truly vintage, from the 40-year discography. It's a blessing to have Capo to learn the chord changes and have an idea of what you're playing right away!
Myron McKinley
Keyboardist and Music Director, Earth Wind & Fire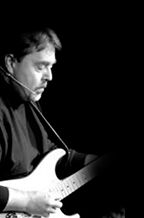 Capo is a remarkable app.  I have been teaching guitar for many years and I often spend too much of the lesson time transcribing songs from MP3s my students bring to the lesson that they want to learn.  Capo is an amazing tool as it will generate chord progressions from mp3 files quickly so I can spend the lesson time on chord voicing, solo's and nuance.  A huge advantage for the students - and for me.  I can't wait for my students to start bringing Capo files to the lessons so we can spend all of our time creating - not copying.
Mark Altekruse
Guitar teacher and member of Hex Orchestra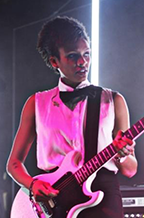 Capo is a very useful tool, for students and professional musicians alike! With other tools and programs, sometimes you slow down a song and lose the essence of the actual song. However in Capo, the quality of the song is still present. Capo is really good for people like me on the road who can use the program to learn music quicker. Especially when having to learn a lot of songs in a short amount of time, usually verbatim, Capo is the program to have!
Angie Swan
Guitarist, Cirque du Soleil "Amaluna", formerly for will.i.am, Nicole Scherzinger, Boney James & Natalia Kills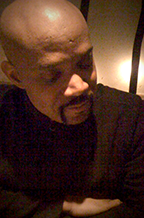 At first touch… Capo touch is a game changer!  The new chord detection, the tempo, bar & beats display, and the speed it processes the audio are fantastic!  I used the original Capo for the last three major world tours during rehearsal to reference parts for players that would be played live—I was always in it! Its tempo changing algorithms and the pitch shift sound amazing!  The band members that I've turned on to Capo love it!  If they aren't working on show music, they're using Capo to grab licks off records of their heroes.
Joe Wolfe
Tour tech/audio programmer for Madonna, Alicia Keys, Earth Wind & Fire, The Eagles, Whitney Houston and more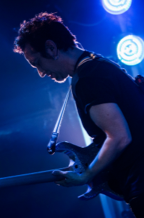 I just wanted to give you the heads up that one of my tab books that I used Capo on to transcribe is finally released. Capo was invaluable to me getting this project done and I couldn't have done it without Capo!
Neil Zaza
Solo Guitarist