Note: Capo 2 requires Mac OS 10.6 Snow Leopard. If you are running 10.5, please download Capo 1.1.

Capo is a revolutionary tool that helps you learn the music in your iTunes library. By slowing your music, and presenting a detailed spectrogram, Capo lets you hear and see your music like never before.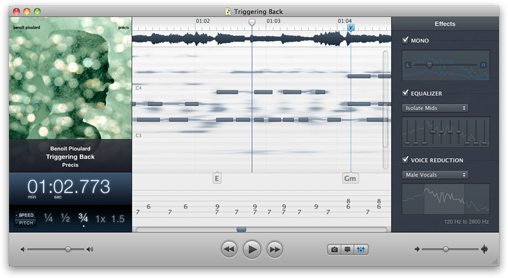 How to Buy
The store is built right into Capo, so download it first and try before you buy! Then, when you're ready, click Purchase from the Capo menu.